Twice a month, I plan to write a chart analysis on a celebrity, politician, or person otherwise in the public eye on the national or local level, and I will occasionally analyze charts of readers who send in their date of birth with time and place (city, state, country). To send in yours for consideration for a public reading, email at editor@anchoragepress.com and write "Chart Analysis" in the subject heading. Include a photo if you'd like.
A note on reading astrological charts: a person's astrological chart is not a definitive guide to how they will behave or what choices they will make in their lifetime. There are truly terrible people who have brilliant charts and wonderful people born with only challenging aspects. A person's astrological chart simply communicates what raw materials a person has with which to work; the study of astrology can be a lovely contribution to the personal study of self-acceptance. I also find it heartening to observe the charts of the people around us who make up our world. There is benefit, I believe, in simply being thoughtful enough to really spend time analyzing how inclination and desire manifests into a person's story. May we all revel in our humanity and in the magic of the cosmos that brought us here together in the same sliver of time.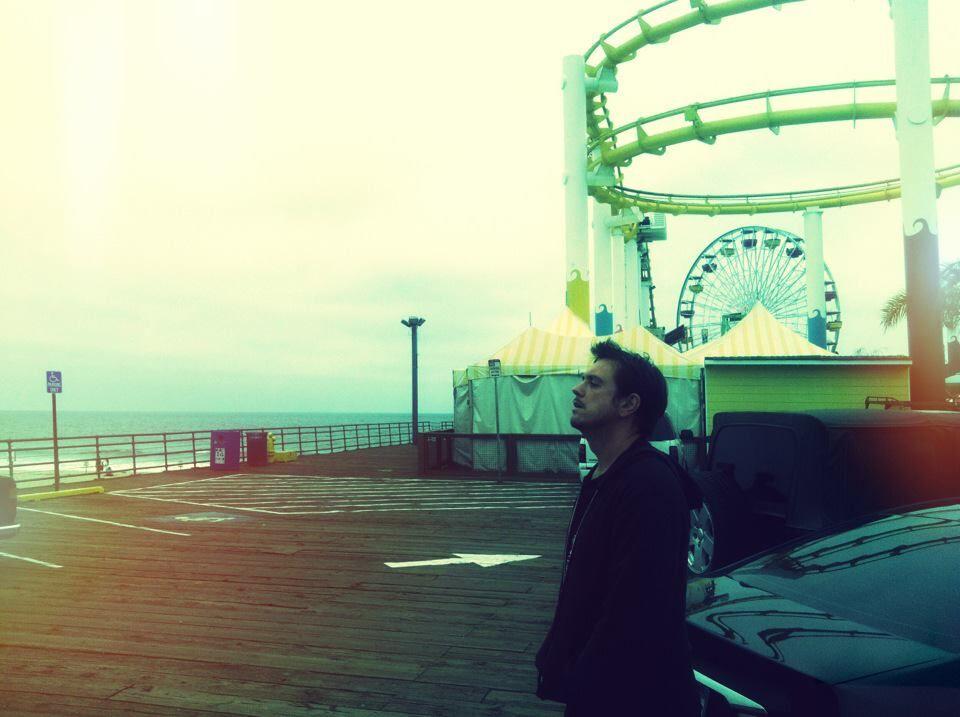 To kick off the first chart analysis of this column, I thought I'd begin with Anchorage Press General Manager and Managing Editor, Matt Hickman, born at 6:12 a.m. on May 29, 1975 in Manama, Bahrain.
The details: Ascendant in Cancer, Sun in Gemini, Moon in Capricorn, Mercury in Gemini, Venus in Cancer, Mars in Aries, Jupiter in Aries, Saturn in Cancer, Uranus in Libra, Neptune in Sagittarius, Pluto in Libra, North Node in Sagittarius, Chiron in Cancer, Midheaven in Pisces
Born with a lively chart ruled by a Moon in detriment in Capricorn and with major placements in Cancer and Gemini, Matt was born attracted to and gifted in the communication of ideas. In fact, he would live solely on ideas and feelings (with some hard liquor in the mix) if he could. The placements of Cancer and Gemini throughout and strong aspects to both Malefics and both Benefics make for a person with a measure of intuitive brilliance when it comes to people but a tendency to trip over his own emotional shoelaces while running away from reality. 
Deeply sensitive, yet possessing a sharp mind and tongue, Matt is skilled with both words and people and has a preternatural ability to identify bullshit. Authenticity is the only prerequisite for people he keeps in his inner circle, so a person with his placements tends to have an eclectic group of friends to whom he makes a loyal ally, ever flying to the defense so long as it won't break the aloof persona he tries to project. But he loves a good story and loves gossip even more, so his ability to give to others greatly outweighs his ability to trust them. The life of a storyteller can be lonely, a romanticized notion someone with this chart could easily overindulge in.
Relationships in his world matter to him more than he lets on, in fact, but, not wanting to be dependent on anyone, his needs for emotional security but also novelty results in placing Horcruxes in more than one emotional well to feel safe. This may blow up in his face, but a person with Matt's chart secretly delights in the lessons gained by taking the hard road. His bullshit radar may be honed and congenital, but so is his attraction to rolling the dice, playing multiple sides, and seeing how things pan out. That he finds purpose in being a caretaker of others may muddy these waters even more.
Matt's moon in Capricorn in the Eighth House suggests that he, like any miserable writer, struggles, not with feeling happiness as it comes, but with just being happy, though a person with his chart doesn't see this as a negative per se. With his Gemini sun in the Twelfth House, he believes that reality itself is a construct, and the kind of formlessness that is actually more or less defining of his mental space is comfortable dwelling in the shadows. Indeed, no one has a softer heart or a greater, yet unrealized, urge to harden it.
For Matt, mundanity is unbearable, so situations in his life need to constantly be shaken, not stirred, and he may struggle with some of the more practical necessities of human existence. Ever-interested in the details, but only in as much as they contribute to the broad stroke, a karmic lesson in his chart is to find a way to care—not name, which is not his problem—about the mundane details of his own life, from health and diet to finances. But when someone spends as much time as he does stewing on the existential and esoteric, who needs money? With a semi-square between the Moon and Jupiter, Matt struggles not necessarily to make money but to keep it. Earthier qualities of the world do not elude him but do not interest him personally. (The finances of others, however, is a different story.) He spends often and freely. He will give you his last dollar, but he just gave it to someone else. 




Read More:Natal Chart Analysis: Matt Hickman